Is it safe to wear contact lenses every day?

Contact lenses are the perfect solution for those with vision problems who want to avoid glasses at all costs. For many, they represent an aesthetic alternative to glasses so they choose to wear them practically at all times. As a result, two main questions usually arise: are contact lenses safe for daily use? Is it bad to wear contact lenses every day?
In this new Lentiamo post, we're going to answer your questions so you're able to make responsible and fully-informed decisions about your lenses. Read on and don't miss out on everything you need to know!
Are contact lenses safe for daily use?
Yes, we can confirm that wearing contact lenses every day is safe as long as you take the necessary hygiene and care precautions. The main precautions are to always keep them clean and isolated from contact with microorganisms and to let your eyes take a break from them, unless they are extended wear contact lenses.
As for the products we sell at Lentiamo, all of the contact lenses are safe and come fully recommended as they are manufactured according to the highest quality standards and are approved by the European Union. We always make sure that we provide our customers with high-quality products because the most important thing for us is your eye health.
How long can lenses be worn?
Different types of contact lenses are determined on their recommended frequency of use, so you'll have to know your lens type to get the exact answer to this question. In our shop, you'll find the following variants:
Daily contact lenses
Two-weekly contact lenses
Monthly contact lenses
Quarterly contact lenses
Extended wear contact lenses
You may be curious about the latter as they're designed for use for longer periods of time due to the materials they're made of. In addition, many people wonder if extended wear contact lenses are safe, and the truth is that they are. Now let's find out why:
This is a type of lens can be worn for up to 30 days and 29 nights continuously, as it offers high oxygen permeability. This allows the cornea to remain healthy at all times, even when we sleep.
Is it bad to wear contact lenses every day?
As we have already mentioned, it's not bad to wear contact lenses every day, but rather improper use is bad. You should bear in mind that the eyes are extremely sensitive and can be damaged or irritated if they are not properly cared for.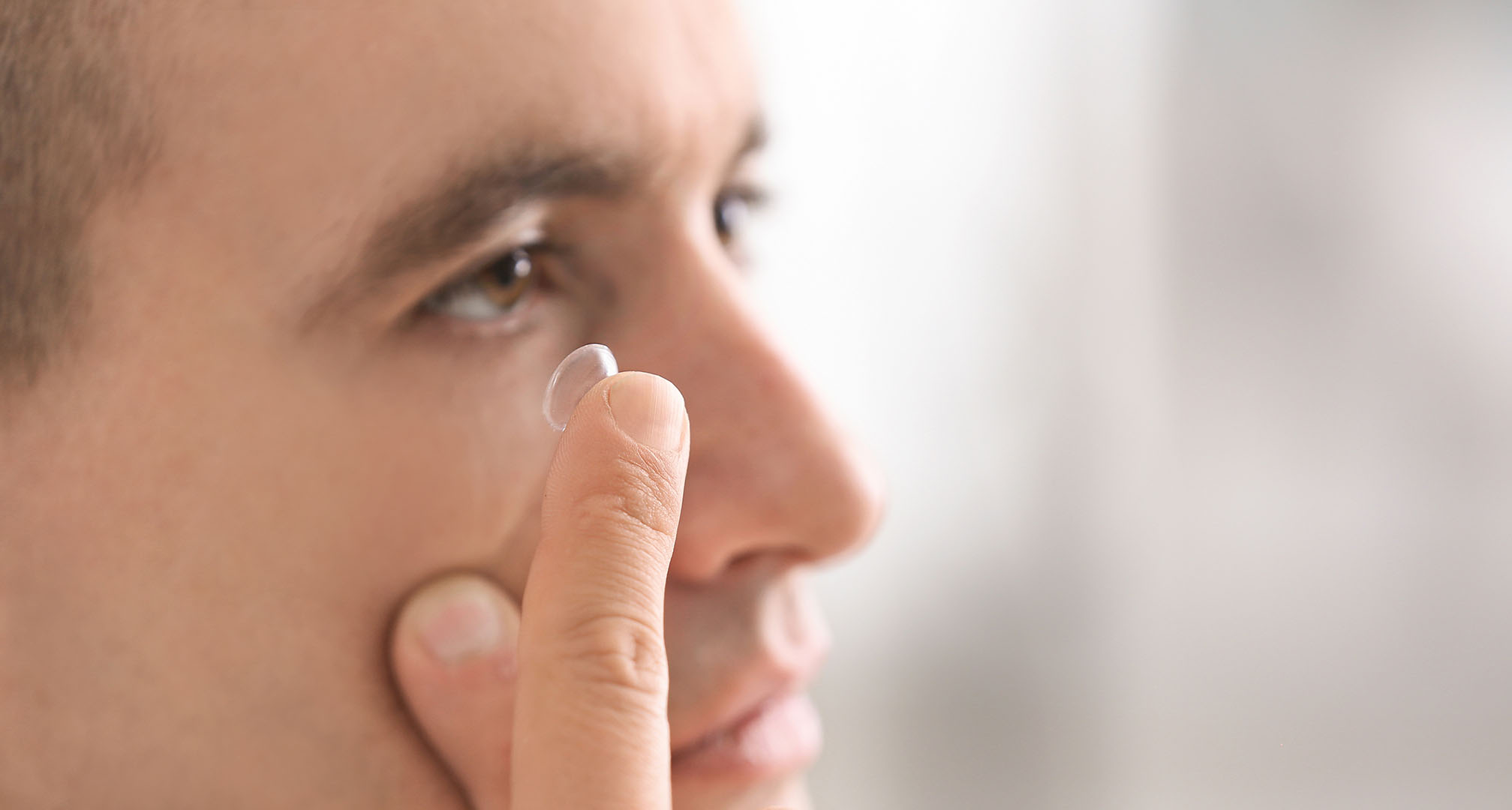 This applies when it comes to the use of contact lenses and other eye products as well. The product itself should be tailored to your individual needs and have nothing to do with the needs of another person. Every eye is different, and even between your own eyes there may be disparities that need different treatments or prescriptions no matter how small the differences may be.
The best recommendation we can give you is to always follow the advice of experts in optics and optometry like us, so that you can be sure to avoid any problems that could end up damaging your eyesight. It's time to buy your glasses from a trusted shop! Do you want to know how?
Get cheap contact lenses online at Lentiamo
Now that you're certain contact lenses are safe for daily use and that it's not a bad thing to wear contact lenses every day, we invite you to discover what we have in our shop. We are the leading online optician on the market and offer quality products at prices that fit your budget.
At Lentiamo, you can find offers up to 50% cheaper than those of regular opticians including glasses and essential everyday accessories. In addition, browsing our website is simple and intuitive, so you won't have any problems when making your purchases.
Get free shipping for purchases over £45! Take advantage of this great opportunity and invest in quality to see clearly at all times.
Best selling products