How to stop glasses from sliding down your nose

Table of contents
If you find yourself constantly pushing your glasses back up your nose, you're not alone. But while this might seem like a common issue, the truth is that glasses slipping down your nose isn't the norm.
Find out why your frames might keep sliding below. Then check out Lentiamo optometrist Lucie Macháčková's nine tips on how to keep glasses from slipping in the future. Grab your glasses and let's get started!
Why do glasses slip down?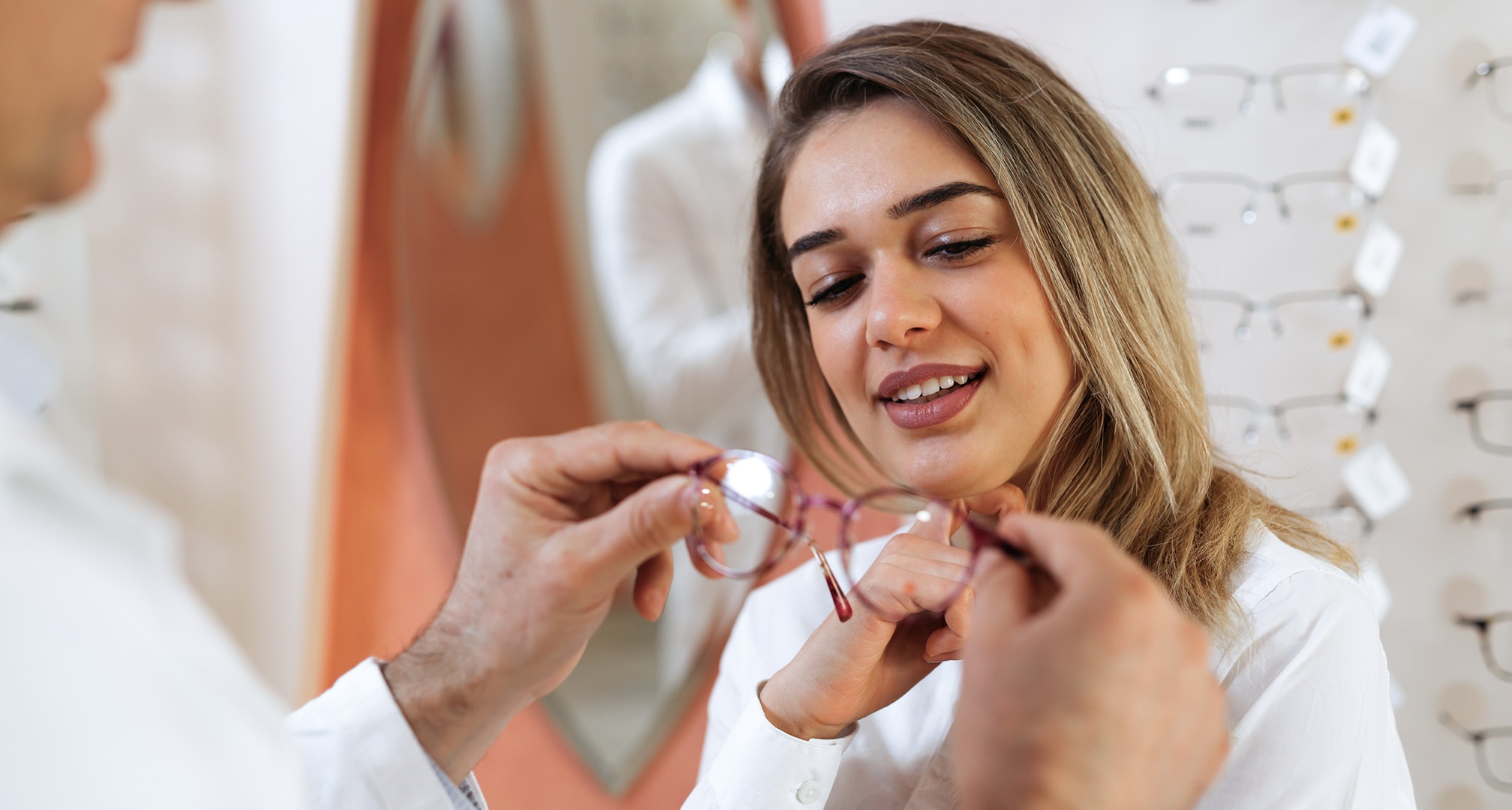 Before tackling slippage, it's important to understand why your glasses might be slipping in the first place:
Loose frames: Frames are poorly adjusted to fit your features snugly
Wrong size: Frames are too wide for your face and wobble or slip
Incorrect shape: Temple arms are too long or too straight
Lack of adjustable feature: Absent or poorly fitting nose pads for stability and comfort
No matter what trick you use, if your frames don't fit properly, there will be some sort of slippage, rubbing, or discomfort. Remember that finding the right size glasses is crucial.
Follow along if you're still struggling with annoying sliding!
How to prevent glasses from slipping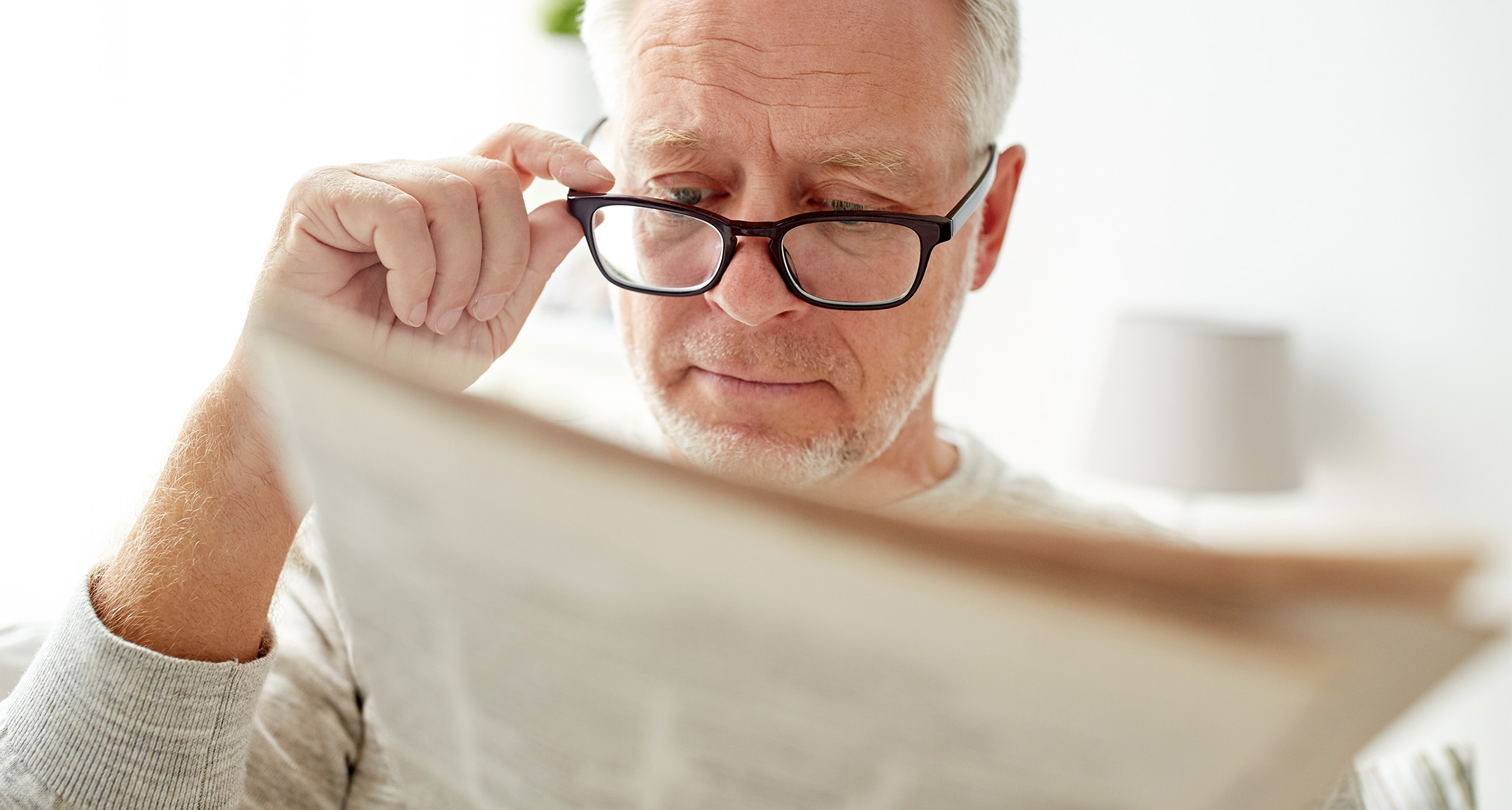 Use oil-free facial products
Lotions, makeup, and other oil-based products can create a slippery layer on the surface of your skin, causing your glasses to slide. Opt for oil-free options to keep your face friction-friendly.
Pro tip: Remember to pack your microfibre cleaning cloth to wipe off excess oil from your glasses. Shirt sleeves and other fabrics can damage your frames and lenses, creating more problems down the line.
Wash your glasses
Regularly cleaning your glasses is a simple yet important way to prevent glasses from slipping. Washing your frames (don't forget the lenses and nose pieces!) removes any residue that might contribute to a slippery surface. Oils from your face or skincare products, sweat, and other substances can be washed away with lukewarm water and a gentle dish soap.
Adjust frames at home
If your glasses are falling off or feel loose, you can make minor adjustments at home. By carefully bending the temple arms inward, you can create a snugger fit behind your ears. The nose pads can also be loosened and tightened accordingly.
These slight modifications can significantly improve the stability of your glasses and help them stay in place. Learning how to adjust your frames at home can prevent excessive slippage in the future.
It might sound intimidating, but it's easy to do. Check out this short video that demonstrates how to adjust your glasses at home below.
Note: Frame materials like stainless steel, plastic, or acetate are easily adjustable. Titanium, memory titanium, memory plastic, and aluminium alloy can't be adjusted using at-home methods. Talk to your eye care specialist and they'll be able to help you find a good material for you and your lifestyle.
Glasses chains
While they don't address the fit, glasses chains are a great way to prevent your glasses from falling to the ground. They come in different trendy and athletic styles and are especially handy for active individuals. Some chains can be tightened for even more security.
Hair ties or rubber bands
If you need a quick and temporary fix, wrap small hair ties or rubber bands around the temple ends of your glasses. They'll add a bit of bulk and friction behind the ear that can prevent slippage.
It might not be the most comfortable or stylish option, but this pragmatic fix serves its purpose for glasses wearers in a hurry. You can see how to do it in the video below.
Wax
Another temporary solution is to use wax on the nose bridge of your glasses to prevent them from slipping. Wax can secure frames in place by adding friction between skin and frames.
There are special waxes made for this purpose, but hairstyling wax or beeswax can also be used. Just be sure to remove the wax and discard it at the end of each day.
Try contact lenses
If slipping specs continue to be a hassle, consider contact lenses. Contacts eliminate the issue altogether, allowing you to enjoy clear vision without the concern of slipping frames.
Your eye care provider can examine your eyes and explain the benefits and drawbacks of contact lenses vs. glasses. They'll recommend the best lenses for your eyes and lifestyle. For example, contact lenses are a great option for those who play sports.
Looking for the right contact lenses?
Browse a wide selection of daily, monthly, and extended wear contacts today.
Adhesive nose pads
Some retailers sell small silicone nose pads that attach to the nose bridge to provide extra grip and prevent slippage. They're a discreet way to enhance the fit of your frames if your glasses don't have adjustable nose pads.
Professional adjustment
When in doubt, schedule a professional adjustment with your eye care specialist. They have the expertise to fine-tune your glasses for a secure fit.
They can also advise you on what styles suit your face and answer any questions you might have.
Closing thoughts from Lentiamo
Constantly adjusting your glasses is an annoyance that can be prevented. Try one of these tricks from the Lentiamo opticians and say goodbye to frustration slipping frames.
Whether it's choosing oil-free skincare products, using adhesive nose pads, or even exploring contact lenses, now you know how to stop glasses from slipping!
Read more
Ready to learn more about your specs? Read more about finding the right frame size, determining your face shape, and more in the Lentiamo glasses guide.
Best selling products