Guide: How to Fill in your Contact Lens Prescription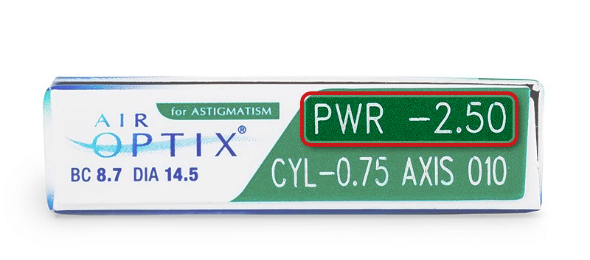 20. 3. 2017
Shopping tips
,
Advice
All necessary parameters can be found on the box from your 'old' lenses. So, before you start reading the next lines, go and take a look at your box. Everything will be there. No box available? Go to your 'enchants' which you will find on your prescription lenses. Then just add them to your form and complete the order.
The following are the three main types of lenses and their associated expressions:
spherical lenses – the most common contact lenses which correct near-sightedness or far-sightedness
toric lenses – lenses that correct sight, when the eye is curved regularly
multifocal lenses – lenses for those who have presbyopia.
..... and for them, the phrases
Dioptres (D/dpt./PWR) – look for the figure on your prescription written as the 'dioptre sphere'. Beware of a + or – (minus = is replaced).
dioptres + with problems with near vision (far-sightedness)
dioptres - with distant vision problems (near-sightedness) 
Curvature (BC) – a parameter that provides the highest comfort while wearing lenses, i.e. how well the lens attaches to your eye. 
Average (DIA) – this is the diameter (or size) of lens. If you have some lenses with a specific diameter that suit you then stay with them. It is not such an important parameter, but a different diameter size would be a gamble. 
Cylinder (CYL) – an indication of negative values, which make any correction for the curvature of the cornea. 
Cylinder axis (AX) – a value in the range 0 ° – 180 °. 
Addition (ADD) – is used in connection with multifocal contact lenses, meaning the sum of dioptres, which can cover short distance with high or low additions.
When you need an advice, do not hesitate to contact us . Call us for free on 0800 249 4219, send us an email, or write us on facebook. We will reply you as soon as possible.
Best selling products
People also read…