High quality sunglasses lenses from Lentiamo

You want to buy sunglasses and make sure they're fitted with high-quality sunglasses lenses? You can now do this from the comfort of your couch!
You choose one of our many frames, select sunglasses lenses and specify which tint and finish you would like. Our optometrists then custom shape your sunglasses in our optics laboratory.
Discover the wide range of sunglasses lenses here!
Sunglasses lenses by Lentiamo: UV400 filter, glare protection and maximum comfort
100% UV protection

The lenses of your sunglasses offer 100% protection against UV rays thanks to our high-quality UV 400 filter.

No reflection or dirt

Your sunglasses lenses come with a free anti-reflective coating. It prevents unwanted glare on the front and back of the lenses and protects your lenses from scratches as well as water and dirt.

Lightweight but solid

The lenses of your sunglasses are made of CR-39 or Trivex depending on your preference. Both materials offer excellent optics and robustness, as well as excellent wearing comfort. Find out more about the sunglasses materials our opticians use to make your lenses.
Sunglasses lenses custom made with your desired tint and finish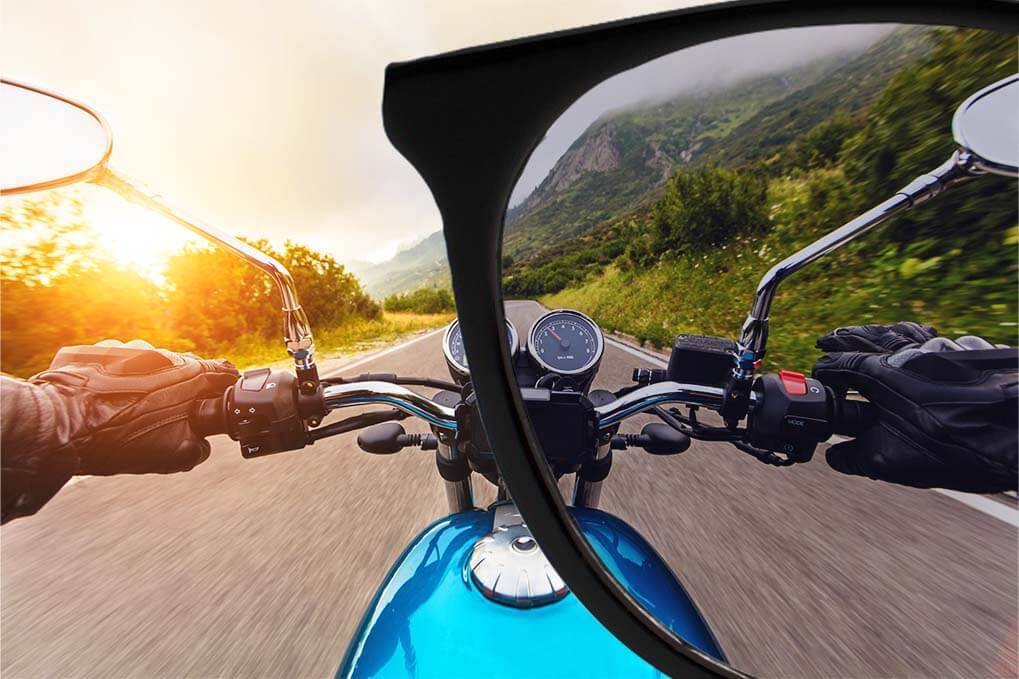 Sunglasses lenses with single colour tint
Select the "Plain tint" option and get sunglass lenses that are 85% tinted. You can choose between brown, grey and green lenses.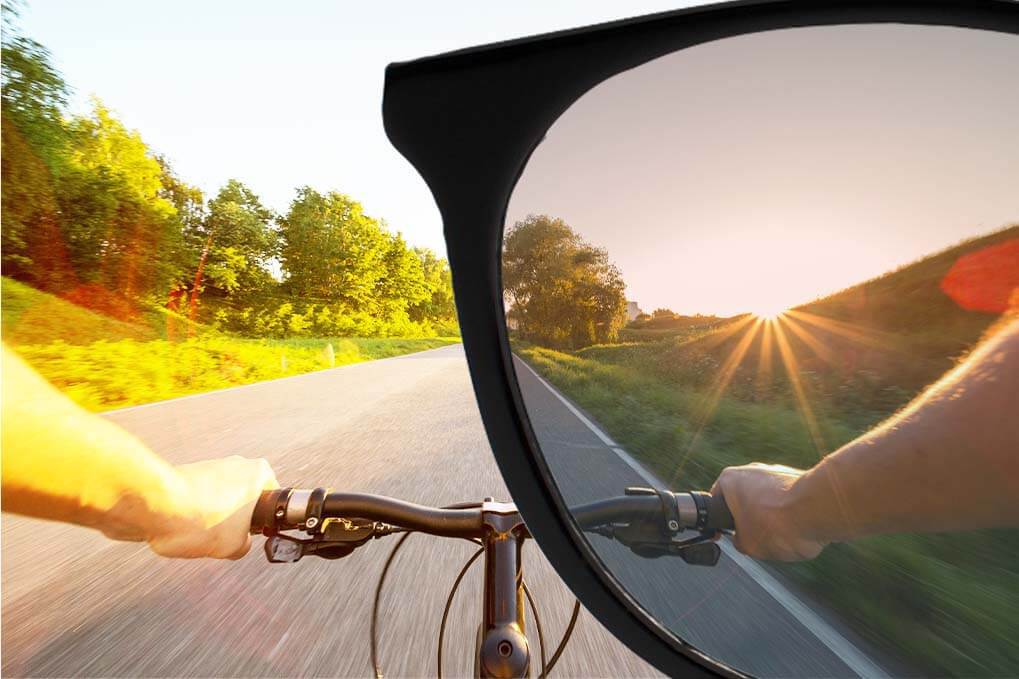 Sunglasses lenses with gradient tinting
Select "Gradient" and enjoy sunglasses that are progressively tinted from bottom to top. You can choose between brown, grey, green and blue lenses.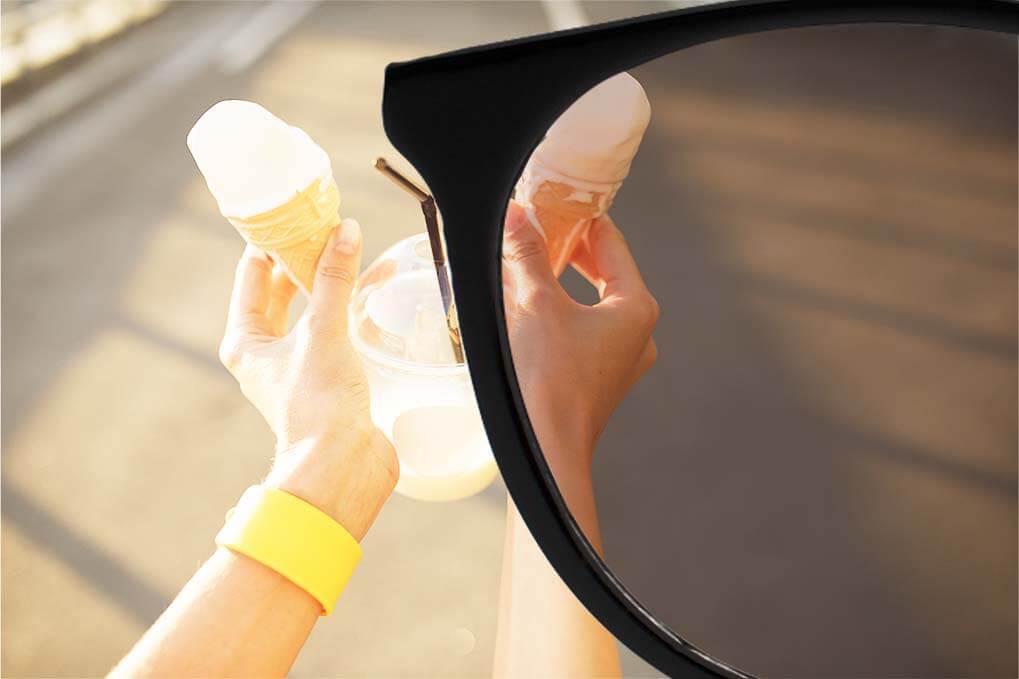 Mirrored sunglasses lenses
Select mirrored lenses and get sunglasses that offer a maximum bright view. They significantly reduce glare. You can choose between blue, gold and silver lenses.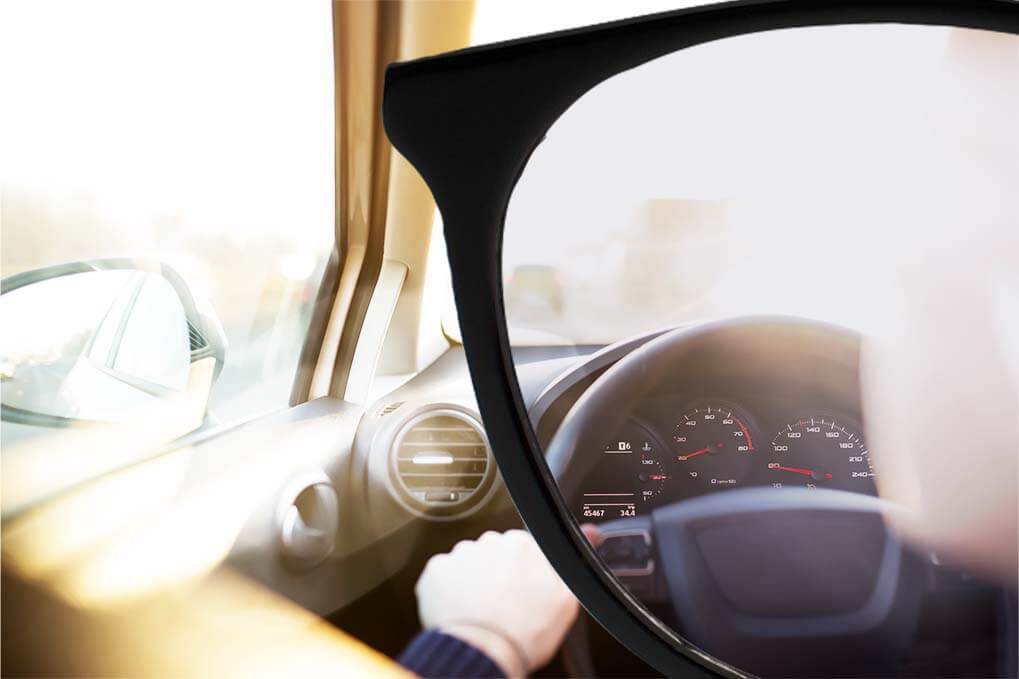 Polarised sunglasses lenses
Choose polarised lenses for maximum protection without glare from surfaces like water and snow. You can choose between brown and grey lenses.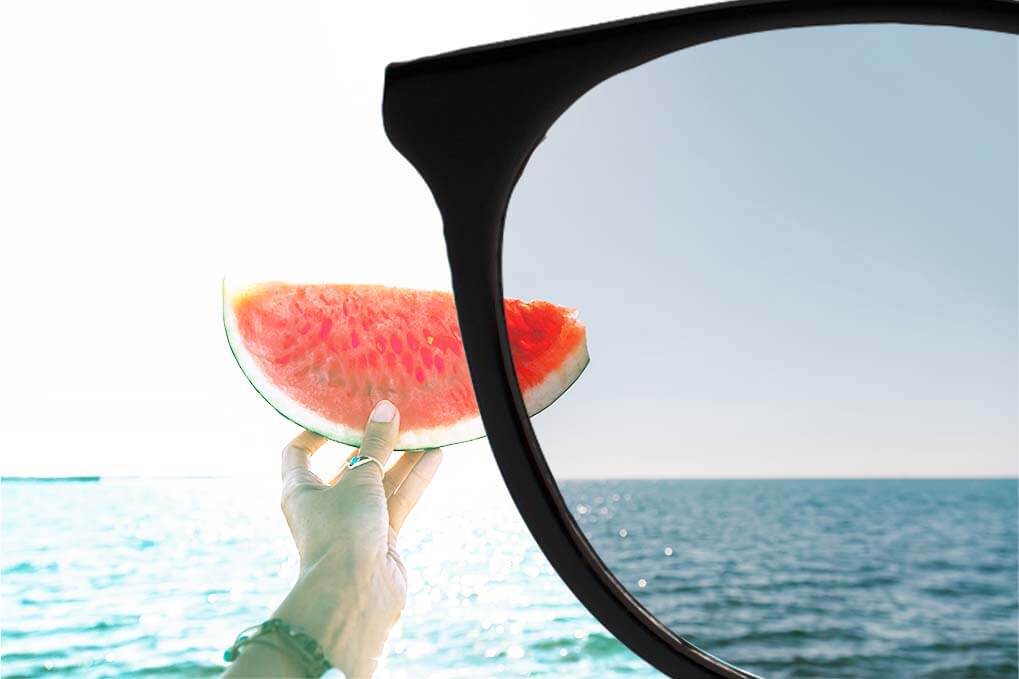 Self-tinting sunglasses lenses
Choose self-tinting sunglass lenses to obtain the best vision and protection in all conditions. Because self-tinting lenses (also called photochromic lenses) react to ultraviolet light, your lenses will darken by 8-85% depending on the light intensity. You can choose between brown, grey and green lenses.