Nobody's perfect! Find the typo on our eyewear packaging and win 300€!

Nobody's perfect
The Lentiamo team had a great idea. Our eyewear experts have made every effort to delight you with a lovely, high-quality spectacle and sunglasses packaging. Unfortunately, however, a blemish slipped through our fingers: one word on the cardboard has a small spelling mistake.
But as we want to be honest with you, we gladly admit this mistake – because even the Lentiamo team isn't perfect.
Everybody's got the chance to win a 300€ voucher
We would like to give you the opportunity to find the spelling mistake yourself.
Once you have detected it, you can win an incredible 300€ voucher in our "Nobody's perfect" Instagram competition! Whether you want to buy eye-tech designer glasses, or are looking for premium sunglasses or contact lenses, you can do whatever you want with your 300€ !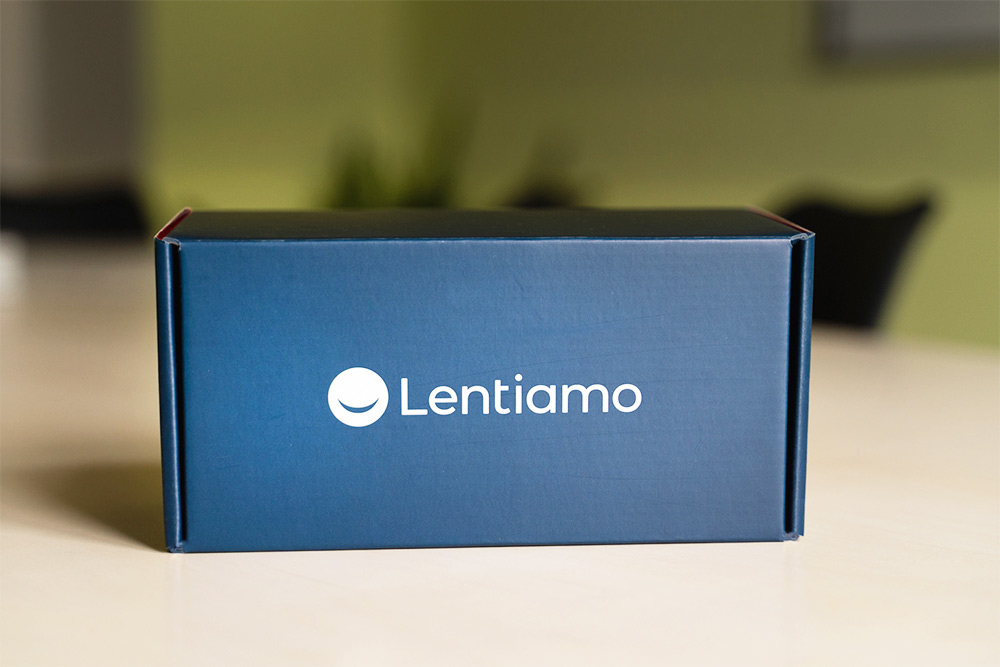 The rules
Everything you need to do is explained in the following list:
Find the one spelling mistake on the Lentiamo eyewear packaging.
If you don't have the cardboard box at home yet, order eyeglasses or sunglasses at Lentiamo and get the chance to take part in the competition.
When you've found the typo, simply upload a picture to your Instagram profile showing your new glasses/sunglasses/blue light glasses, the typo on the box and the hashtags #NobodysperfectLentiamo.
This way you will automatically enter the competition.
All further conditions of participation can be found here:
You must be 18 years or older to enter the "Nobody's perfect" competition.
You must be a Lentiamo customer (otherwise you will not be able to detect the spelling mistake on the eyewear packaging.)
The "Nobody's perfect" competition will run from 02/11/2020 till 18/12/2020.
The winner will be chosen at random, the Lentiamo team has no influence on the choice of the winner.