How to clean glasses and sunglasses - the ultimate guide

Quality glasses or designer sunglasses are not a luxury, but a must.
Why? Glasses are, apart from an amazing fashion accessory, an everyday companion. That is why we want them to be sturdy, resistant and – why not? – aesthetically perfect for us.
And what about sunglasses? The same applies here. With UV protection.
Since designer spectacles are a big investment, knowing how to properly clean glasses is crucial. So read on to find out what's the best way to clean glasses and sunglasses!
The best way to clean spectacles – do's and don'ts
Use both hands
Use both hands when putting on or taking off your spectacles.
Handling your glasses with one hand might damage the frame.
Don't grab your eyeglasses by the lenses or the hinges. If you have rimless glasses be extra careful.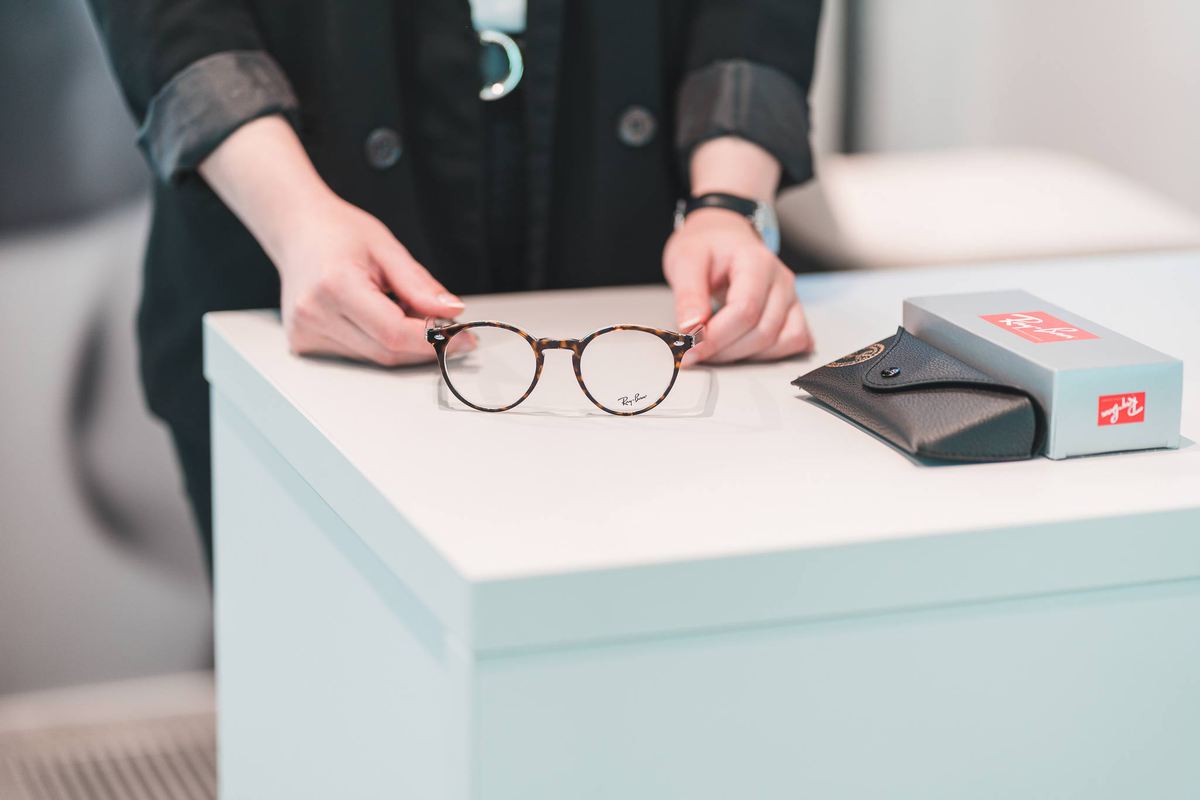 Adopting these precautions will prevent loose screws and uneven frames (and – of course – traces of fingerprints!)
Always use the spectacle case
The best place to store your glasses is in the hard case originally designed for your model by the manufacturer.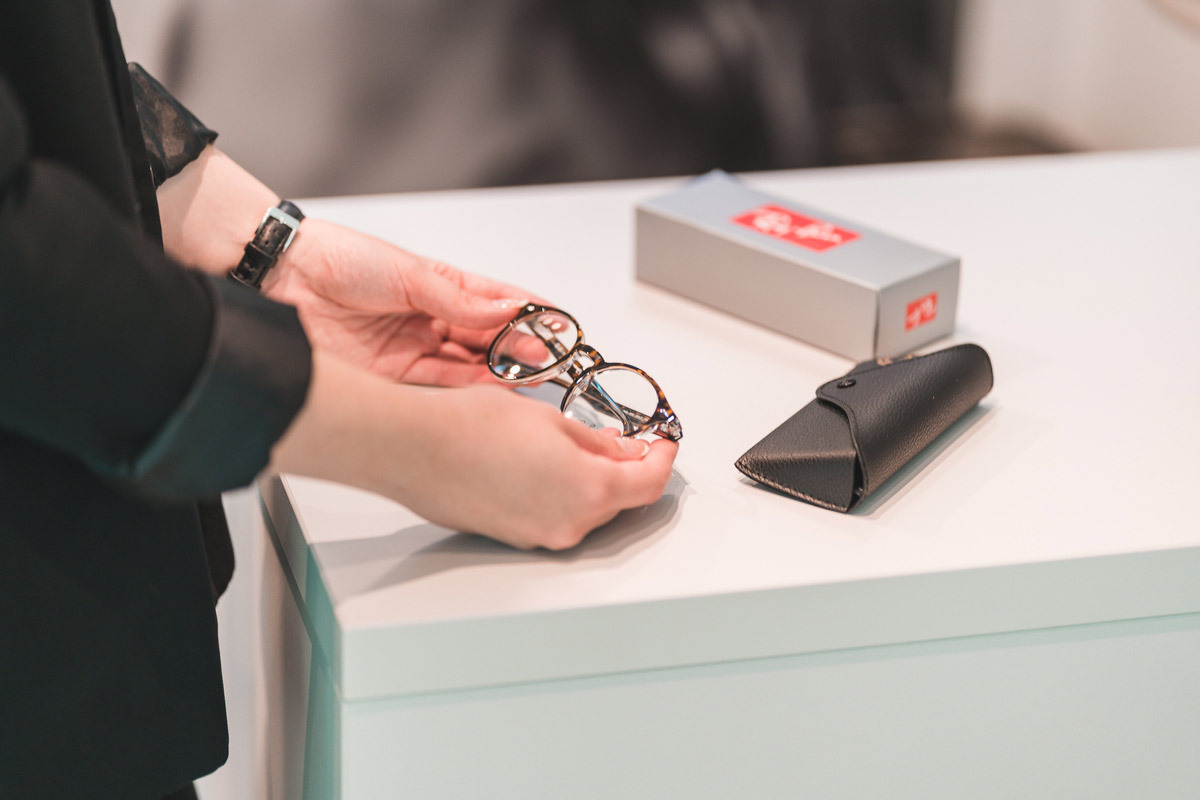 Never leave your glasses lying around outside the case. Most importantly, to avoid scratching the lenses and do not place your glasses upside down on a hard surface.
Don't wear your glasses on your head
Not only because the natural oils of the scalp and hair products can stain the glasses, but also because your head could bend or loosen the arms.
Want to know how to adjust your glasses at home?
Read our guide and learn how to properly bend your glasses and sunglasses frames – without an optician.
3 simple tricks how to clean glasses and sunglasses best
Establish a glasses cleaning regimen

First of all, don't forget to clean your glasses regularly. Not only because they look better and you see better when the lenses are shiny and tidy, but also because – as any object of everyday use – they can host more germs than you might suspect. Sweat, fingerprints, tears, traces of make-up … just a few ordinary things that we don't wish to sit on our nose along with the glasses. By following a hygienic spectacle routine, you will also learn how to clean glasses frames.

Clean with a microfibre cloth

If you want to know how to clean cloudy glasses, only use the microfibre cloth supplied with your glasses or other cloths specifically intended for glasses cleaning. Never use rough or dirty fabric, as this could scratch the surface of the lenses. Remember: shirts, ties or paper towels are not suitable for cleaning your glasses.

Don't forget to rub the cloth gently also on all sides of the nose pads and on the rims that touch the lenses, as dirt can deposit and sit unnoticed on these small areas.

The cloth must be soft and clean. Microfibre can be washed, but be careful not to use fabric softener.

How to clean your glasses best? With a microfibre cloth from Lentiamo – it's for free! Made with modern microfibre, this cloth guarantees safe and effective removal of fingerprints, stains, deposits, dust and smudges.

Redeem your free glasses cloth

Try a glasses cleaner

Only use specific liquid cleaners or sprays for wet cleaning. If your glasses have a plastic frame, you can also clean the lenses with standard dish soap or clean water, then wipe the glasses dry with a microfibre cloth. Be careful: alcohol or aggressive solvents containing acetone, methanol, ammonia or other solvents will damage the lenses irreversibly.
Now that you know how to take care properly of your glasses and shades, why don't you have a look at our amazing designer eyeglasses selection?
The professional tip from our opticians: Keep your glasses prescription and the receipt. They contain all detailed information about spheres, centering, manufacturer and lens type. This will help you order a new pair of glasses or speed up potential complaints.
What do you think about our tips? Do you have special tricks you want to share with us? Leave us a comment below!
Sources:
Zeiss, How should I take care of my prescription spectacle lenses Persol, Product care
Best selling products