Dear Lentiamers,
Would you like a solution for your holiday or when your are by the water? Or eye drops for work or for sports? Until August 7, you can get them at our webshop for the most advantageous price: For free! All you have to do is to place an order on any product, click on the chosen gift…and that´s all. 


Here are the gifts that you can choose between:
Biotrue Multi-Purpose 60 m solution – the ingredients are similar to the natural enviroment of the eye. It´s 100% efficient in every environment.
Max OptiFresh 30 ml solution – a multipurpose solution. It got 97 % in the customer satisfaction index, and it´s currently the best rated mini solution.
Max OptiFresh 10 ml eye drops– it provides relief for tired eyes-even in demanding conditions, e.g. in dusty or dirty environments.
Add the chosen gift for free to your shopping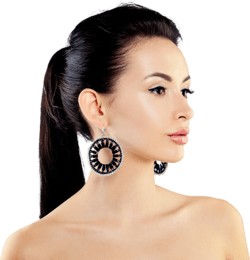 Choose your gift
Valid only for next 7 days
This special offer last until August 7, and there is one gift per customer. Even if multiple orders are placed, the solution or the eye drops will only be added to the first order for free.