You will like it here!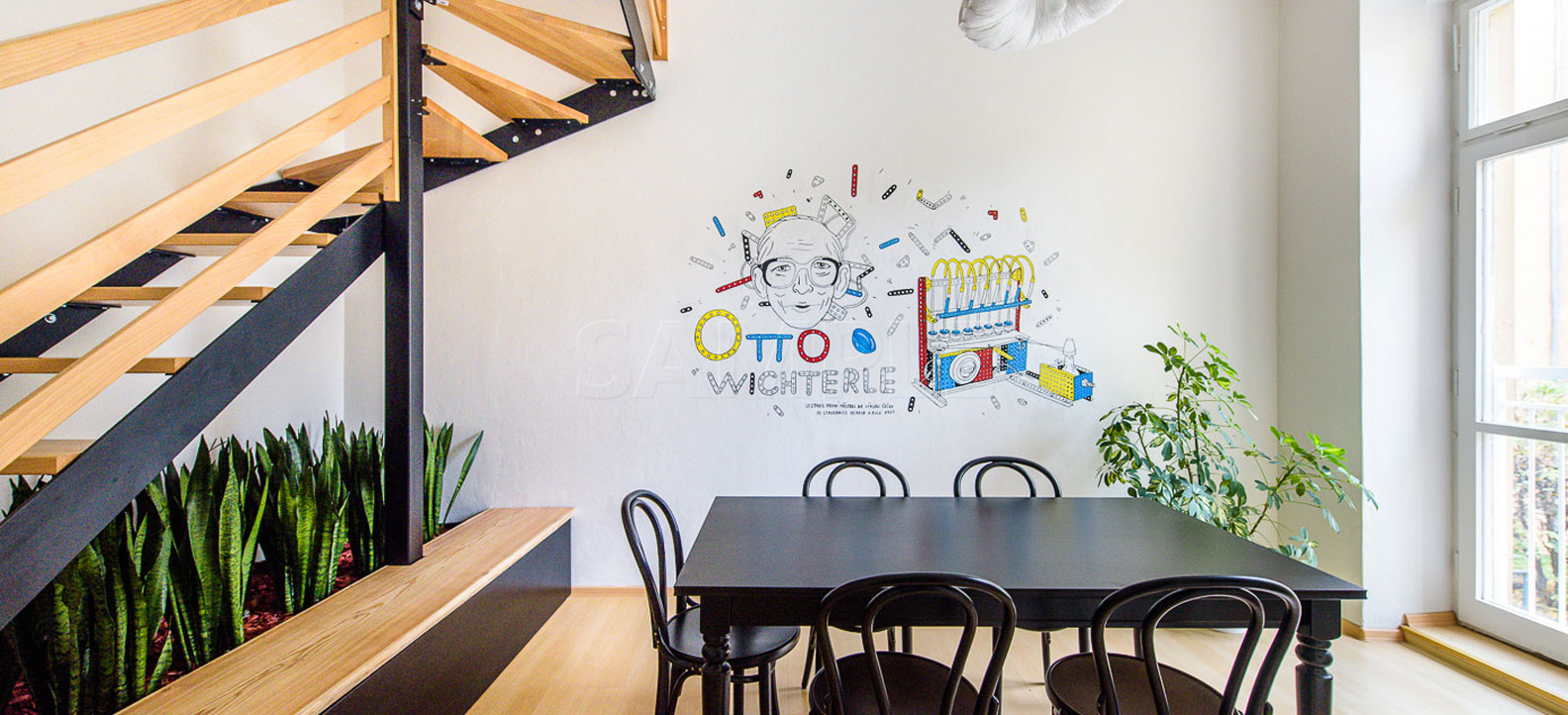 1. 1. 1970
Behind the scenes
We move with the times. We're constantly updating – our e-commerce and customer service follow the overseas markets, participate in specialized training and inspire opinions and insights to our clients. All you could check it for yourselves if will try to find out anything about our company. In addition to the above-standard conditions for our clients, we want something extra for your employees! Especially now, when we moved into a brand new office, we feel literally spoiled. Look where we are working. We feel so proud and therefore our office has our strong recommendation.
The design of our new offices is rather minimalist – simple and uncomplicated shapes, colors are complemented by themed illustrations on the walls. Combination of wood, greenery and plenty of natural light helps us stay in a positive and relaxed mood all day long. Our office is well-designed and makes it look like a typical modern office around the world – airy, simple, but still welcoming, friendly and cozy.


Because everyone of us needs a rest, we have a quiet 'chill zone', which literally invites you to sit down for a moment, close your eyes and relax. But everything in moderation! It is ideal to work in an environment where you do not get stressed but constantly get inspired and which encourages you to have a proactive approach to work. For ourselves, we can say that it definitely works.
To be fresh and in a good mood after lunch, have lunch together in the pleasant environment. Judge for yourself!
Do you like our new office? We certainly do!
We hope that it will be another important reason for you to want your talent and potential discovered and developed right here, in a dynamic and friendly team, in these new offices where you will feel just great!
Best selling products
Read also…