International Women's Day at Lentiamo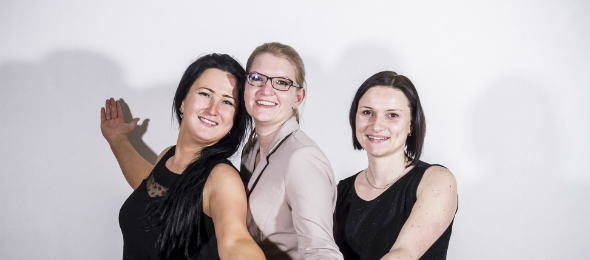 8. 3. 2016
Today, March 8th, we would like to celebrate, with you and our women from Lentiamo, the International Women's Day. For some people it is still an occasion to defend women's rights which are not universally recognized yet, but apart from this, we would like to celebrate with you this simple but sublime fact – being a woman. On this special day we asked three of our women colleagues – Radka, Alexandra (Sasa), Tereza – to answer some questions and we would like to share their thoughts with you. Definitely, all equally unique!
What are the words that best describe a woman?
R: Breast, children, selflessness. S: Women – have their own charm. T: Responsibility, ability to multitask, tolerance.
Who is your hero female (apart from your mother)?
R: My colleague Lucia. S: No one else is, I myself am a hero :) T: Emma, my daughter, who was actually born at Lentiamo.
Initially this day was meant to mark women's rights in the fast-changing society of a century ago. What does March 8th mean to you?
R: Anything special, maybe a bunch of flowers from a man. S: I do not know about anything special, an ordinary day like any other. T: For me it is still meant to assert women's rights. Even though women's rights rapidly improved in the last hundred years, there are still countries where the woman is only meant to give birth to children and does not have basic human rights.
Dear Women from all around the world, we wish you to be loved, happy and have a wonderful spring!
Best selling products
People also read…