The sea and lenses, do they go together?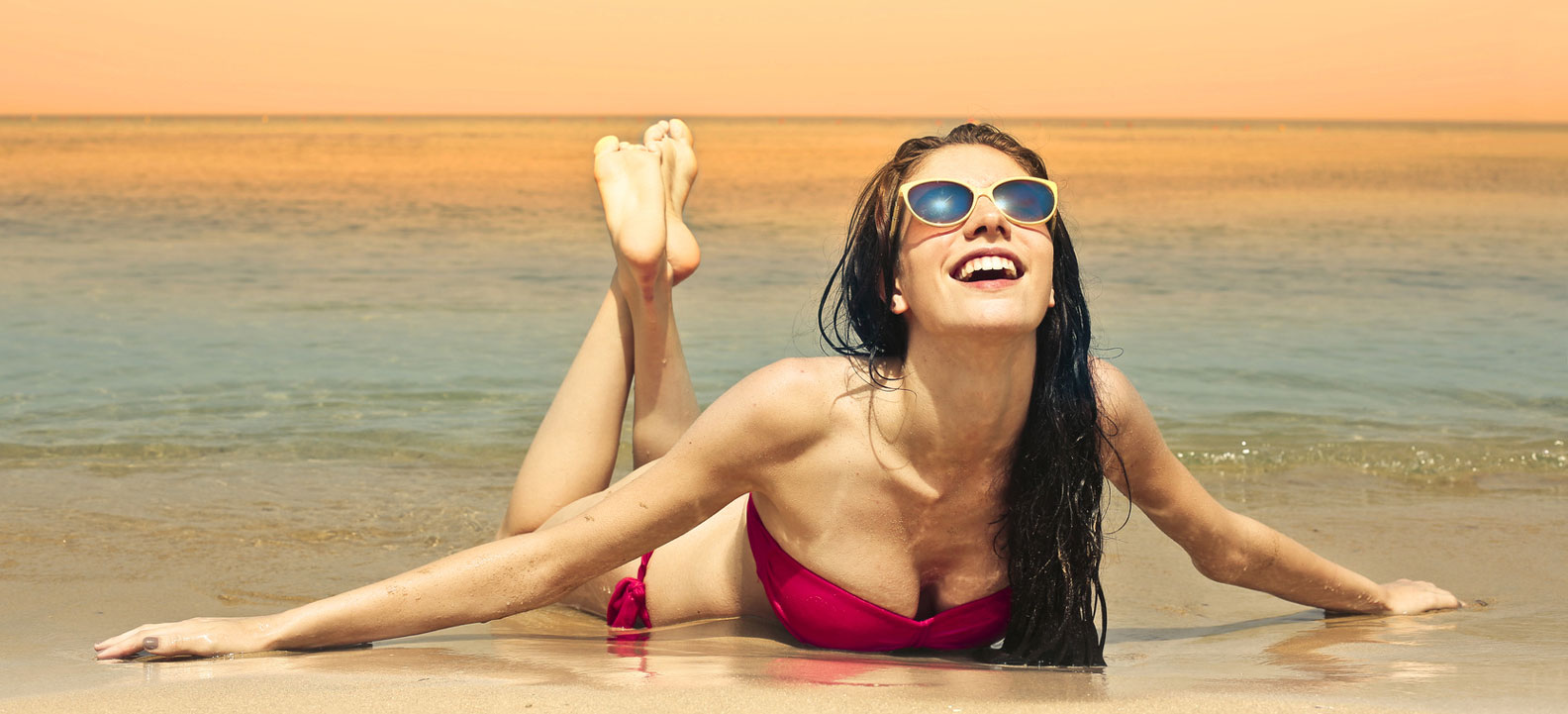 17. 8. 2016
Summer is in full swing and so is the holiday season. If this is your first holiday while wearing contact lenses, it is natural that you may have some questions on the topic of Lenses vs. salt water. Who wants to have a holiday from which you return with only foggy and rather blurred memories'? We have put together the most common worries of contact lens wearers. We hope it will calm your fears so that you can take advantage of the calm comfort contact lenses offer!
Can I wear my lenses all day, or only when I'm not going into the sea?
Contact lenses are specially designed for active people who want to enjoy life. So why would you return to wearing uncomfortable spectacles during the week that you have set aside for enjoyment?
Certainly, on holiday, you shouldn't experiment with new types of lenses. Take with you the ones that suited you best previously when relaxing. Ideally, of course, you will be wearing daily disposable lenses. Every day you will have completely clean lenses and avoid the risks posed by them being poorly rinsed in solution. We recommend that you always insert your lenses at least one hour before swimming.
Of course, for your peace of mind keep your spectacles with you for emergencies only or have one of our range of eye drops handy for soothing irritated eyes.
Can I lose my lenses underwater, or whilst scuba diving or when a wave washes over me?
For underwater swimming, contact lenses are not only extremely wearable, but experts say that they are very suitable! The same principle applies here as in the first query: ensure they are expertly fitted, previously tested for suitability, in good condition and are the best quality one-day lenses available. For a seaside holiday, lenses are therefore a great solution.
Are contact lenses affected by salt water, sand and high temperatures?
Of course, as with any extreme external influence, the durability of the lenses decreases. Particles can get stuck to them that may then irritate your eyes or cause unpleasant infections. So we are back again to the earlier answer – to wear daily disposable lenses. Then you will be able to enjoy your vacation to the full.
Finally, do not forget to wear good-quality sunglasses. According to research, wearing contact lenses makes eyes more sensitive. Sunglasses will also prevent significant tiredness or even damaged eyes. In case you need help with choosing the perfect sunglasses, read our special article.
If you have any questions, please feel free to ask us via e-mail, Facebook, on our freephone line on 0800 249 4219 or in Comments below. Our experts will answer your query as soon as possible.
The Lentiamo team wishes you a great summer and a peaceful holiday!
Best selling products
People also read…