Our Bonus Programme is growing. What's your choice?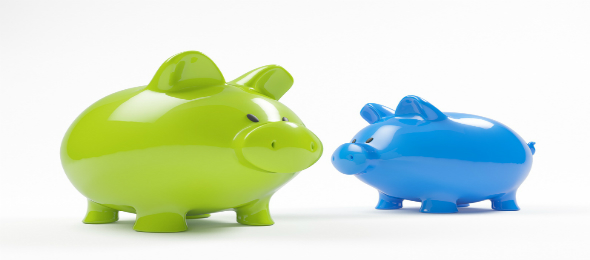 26. 2. 2016
Marketing
,
Shopping tips
,
Advice
What is the choice in our bonus programme? The same practical things that you normally buy! We don't want to overwhelm you with lots of giveaways. So, our bonus programme is designed to save you money.
Initially, our bonus range offered only goods associated with wearing of contact lenses (what else?). Then these offers were expanded to include several other things you use daily and which appealed to us. We have positively tested them and we think you will like them too:
Of course, our website concentrates mainly on eye products. But what about our hands? Your skin is incredibly complex, flexible and durable. This applies especially to fingers. Now honestly, do you protect your hands properly from freezing weather by wearing quality gloves? Do you take care of your hands properly? In cold, wintery weather such as it is now, our skin can really suffer. For 180 collected bonus points, we will send you this restorative and nourishing hand cream. Your hands will be smoother, softer and more resistant to cracking. Go on, spoil them!
On trains, handles, railings, even on the goods you buy … bacteria is everywhere. So whether you're at work, at school or on the road, this antibacterial gel becomes an invaluable companion. Carry it in your bag, purse or backpack. Whenever you need it, simply rub around 2 ml of gel into your hands (about the size of your little fingernail), let it dry, and your hands are germ-free! It's yours, free, with 250 bonus points!
You never know when it might happen – dry lips, cracked corners of your mouth, lip sores … That painful burning feeling, and it's so unsightly. Prevention can be simple! Carry a good quality lip balm with you – not only for emergencies but simply for everyday protection. It is easily absorbed and you'll appreciate its long-lasting effects. Its ingredients include vitamin E to regenerate your skin, and jojoba oil, making it pleasantly smooth. For 150 bonus points, you'll appreciate the results.
Ear plugs are made of extra-soft, extra light polyurethane (PU) foam. Their tapered shape fits easily in the ear canal, and seals gently and snugly without pressure. Foam ear plugs offer excellent hearing protection at 35 dB. You can get them from us for as little as 50 points.
Coloured lenses
Have you ever wondered how you would look like with piercing blue eyes? Or, what about green cat eyes? Just for you, we extend our coloured lenses offer from time to time. You can impress those around you and look irresistible! Watch our bonus product offers regularly so you won't miss the coloured lenses you want!
We hope you like these additions to our bonus program. In the future, you can look forward to more and more products – not only for your eyes but for hands, lips and even ears!
Best selling products
People also read…