Meet our team: Michaela Janovská, the deputy warehouse manager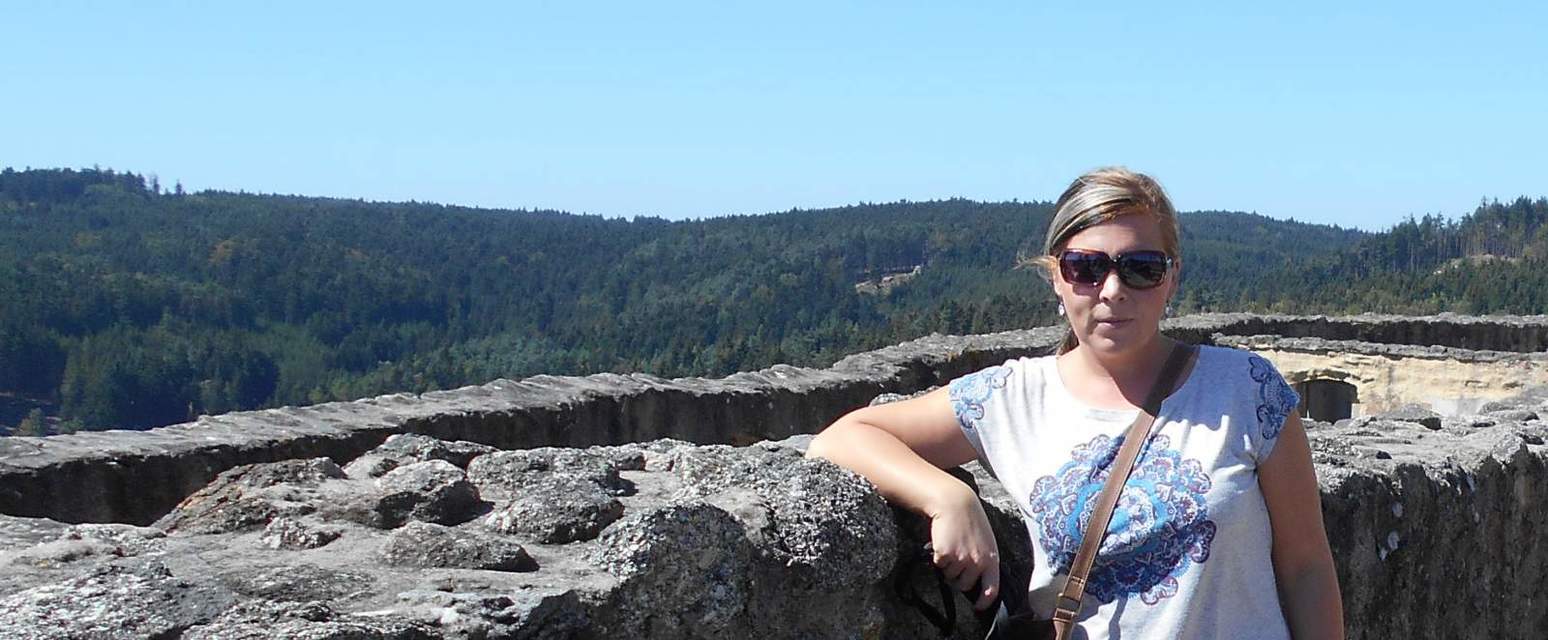 6. 10. 2016
People from Lentiamo.co.uk
At work, she deals with 35 000 parcels a month, and in her garden, she deals with slugs – Míša Janovská, the deputy manager of our warehouse in Nová Bystřice, gives the impression of a young, determined woman. But she is also a passionate gardener, and a fan of good books, theatre and bowling. Let's get to know her a bit better.
Five questions for Míša
**How long have you been working for Maternia and what made you say: "I want to work here"? ** I have been working for Maternia for two years and eight months… it sort of happened by chance. I was leaving my previous job when I got a phone call Radka Bednářová saying that Maternia were looking for an assistant head of operations. Everything fell into place and I started four days later ☺ I'm still happy about the decision today.
What does your working day look like? Are you in charge of supplying all our branches or just some of them? My working day revolves mainly around contact lenses, their storage and dispatching, and being in charge of the operations department which currently consists of 14 colleagues. Every month we dispatch around 35 000 orders which really is a lot and we wouldn't be able to do it if we didn't work as a team. And other countries? Right now we have one external warehouse in Italy where we stock our goods.
Our expedition warehouse is in Canada. In Czech Canada, that is ☺ Where in the neighbourhood of Nová Bystřice would you take us on a trip and why? There are many places around. There is the beautiful castle ruin of Landštejn or the watchtower by Jakub (in the Valtínov direction). You can also go on a cycling trip to Rajcherov – I think everyone will find something around here, as long as they like nature and active relaxation.
I know that you enjoy gardening. What do you grow in your garden? Does it prosper? Gardening is the way I relax, I like flowers, but you will also find a greenhouse with vegetables in my garden and various herbs. I have to say that it's been good so far and I always have something to harvest even though I have been struggling with the number 1 garden enemy – slugs. But everyone who has a garden knows what that's like.
Obligatory question at the end – What would you say to our customers? I appreciate that you are using our e-shop and that you always like to come back. Believe us when we say that we always make sure that you get everything you order in the shortest possible time. Thank you for your support.
Best selling products
People also read…