Introducing Robert Sukup - Pricing Specialist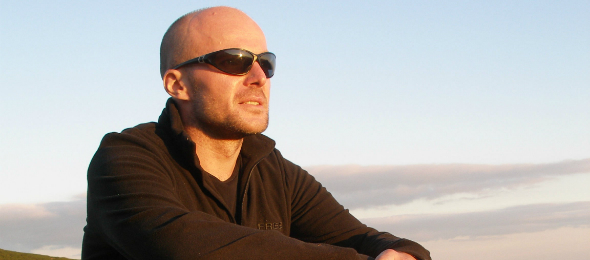 23. 2. 2016
Robert tells us, when, what and where we can sell cheaper, or conversely, increase our prices! Robert decides our prices, pretty much for all of our European offices. He is our pricing specialist. That's his job description. And that's why we asked for an interview. Let's get going!
Five Questions for Robert
How did you get to join Maternia and what is your previous work experience? I have several years of experience in the aviation industry – specifically in the field of analysis, revenue and pricing. I answered a web advertisement … and it all worked out.
Where did you receive your pricing specialist training? Was there any college studying involved? I have not heard about purchasing as a major in college, as far as I'm aware, the appropriate "education" is through experience.
What does the working day of a pricing specialist involve? What does this profession entail? Every day there is a need to discuss proposals for the adjustment of prices that "spew out" of the programmes that are based on the hundreds of criteria you specify. It is necessary to pay attention not only to margins (whether they are too low for products sold), but also on the prices of our competitors. Prices depend on the nature and sensitivity of the market at any time. It is, of course, good to have costs low compared to competitors; However, uncompetitive low prices may be suspicious.
The differences are not just between countries, but also the price segmentation within those countries at the level of individual commodities using search engines. Furthermore, Price proposals – emanating from our own colleagues – and price controls of bestselling products depend on individual commodity search engines in all countries. Apart from the pricing there is also analytical work and working with data, creating reports, evaluating marketing and other campaigns.
How do you like Maternia? Have you experienced anything that other colleagues haven't? Working at Maternia is great. On the one hand, it's a shame that I can't spend more time with my colleagues, but on the other hand, I am glad that Maternia are very considerate about my long commute to and from home.
Tell me about yourself – what are your hobbies, what do you do in your free time? I have little free time these days, but if I'm able to find some, I try to spend it actively – for example. Bike riding, playing tennis or table tennis. I would like to return to my favourite sport of rowing. Other hobbies I can mention are travelling (preferably with a backpack on my back) especially to the post-Soviet countries which I enjoy – especially those in Central Asian ending with "… stan" :) I would like to once again visit Kazakhstan and Tajikistan, and if ever the security situation improves, I would like to ride the Karakoram "highway" running from Pakistan to China.
The traditional last question: What would you like to say to our customers? I came to work for a great, growing company. It is clear to me that customers know where to find their high quality and affordable lenses along with excellent customer support.
Best selling products