HOW LONG YOU SHOULD WEAR YOUR LENSES FOR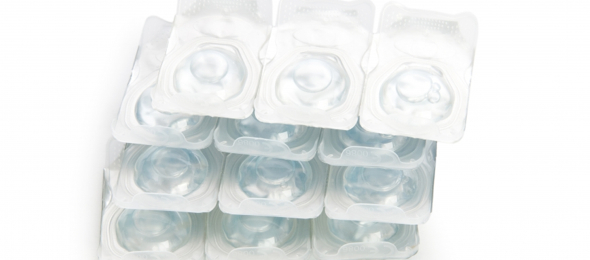 21. 1. 2015
1 comment(s)
Advice
How long can I wear my lenses for?
This is, without a doubt, one of the most common questions we get asked. And one of the most common questions everyone has a different answer for! It's time to find out exactly what's what…
What matters more, the expiry date or the actual amount of time I've worn my lenses?
Say, for example, you occasionally wear your lenses for driving at the weekend. Does that mean that, if they're two-weekly lenses, you can keep the same ones for longer than two weeks?
Some people think this is the case, and double the time of occasionally-worn lenses before they reach for new ones. So, if they wear two-weekly lenses every other day, they think they can use them for up to one month.
But this isn't right. Not at all. Lenses start to degrade from the minute they're take out of their packet, even when they're kept in a solution. And every extra day that lenses are worn beyond their expiry date increases the risk or them developing sediment that could cause complications and eye infections.
Although you might save a bit of money buying lenses less frequently, you may consequently have to spend more money on medication to treat eye damage. In fact, you could even harm your eyes irreversibly, and it's simply not worth risking permanent eye damage to save a bob or two.
Our advice? Stick to what the packet says.
Eye openers: What do you do?
Do you regularly extend their lens wear beyond the prescribed date? Or do you stick precisely to your replacement schedule? Let us know!
Comments
This is not true at all. Yes if you fail to sterilise them between uses they will build up, but many contact lenses are for 30 day continuous wear, some for 7 days and years ago it was the norm to have one pair of lenses that lasted you all year and you washed them every night. I wear acuvue oasys for 7 days, sterilise and wear a further 7 days and my optician confirms this is absolutely fine

Reply
Best selling products
People also read…