HAPPY ST PATRICK'S DAY FROM LENTIAMO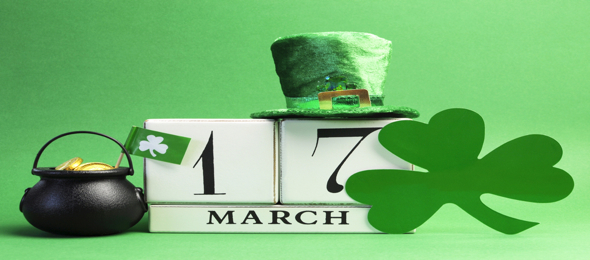 17. 3. 2015
Competitions
Hello!
Happy St. Patrick's Day one and all!
Today we join Ireland to celebrate one of the world's most popular saints. Which mainly means dressing up in all things green and making the most of the fact that we can indulge ourselves. Not that we need an excuse, but word on the street is that traditionally, Lent restrictions were lifted on this day. Nice.
However you celebrate, we want to see! Send us a photo of you or your loved ones in full, green St Patrick's Day swing – whether you're dressing up, quaffing a Guinness, or doing interpretive dance with a shamrock, you could win a super-snazzy prize. A pair of free coloured contact lenses? That'll do nicely. And yes, we do stock green.
Entering is easy:
– tweet your entry to @lentiamo_uk using #LentiamoGoesGreen
- post it on our Facebook page using #LentiamoGoesGreen
The best, most original and funny photo will win. You can enter until midnight on 18th March 2015 and we'll announce the lucky winner on 20th March 2015. Well, it is International Day of Happiness after all…
Right then. Get green. Get St Patrick. And get snapping.
Good luck!
Best selling products
Read also…