Food for Eyesight Improvement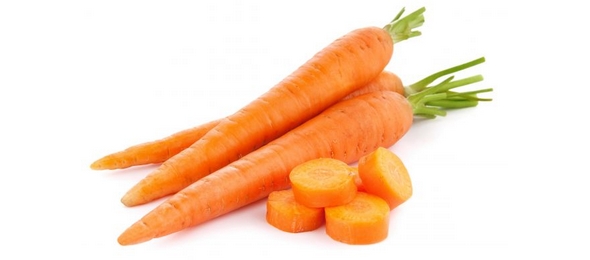 16. 2. 2017
Advice
It's impossible to change the prescription of your eyes through food, but believe it or not there are simple changes you can make to your diet that will help promote better general eye health and clear sight.
Carrots
The more, the better! Carrots contain high levels of beta-carotene, which the body converts into vitamin A and uses to promote nighttime visibility. Carrots are known to be a rich source of a powerful antioxidant, which, can be converted into vitamin A to help maintain healthy skin.
Leafy and stalk vegetables
Veg like spinach, kale and broccoli contain high levels of lutein and zeaxanthin, which can help prevent retina damage from ultraviolet radiation.
Garlic and onion
These alliums contain sulphur, which is used in the production of glutathione, an antioxidant that's particularly beneficial for eyes.
Eggs
Eggs may be high in cholesterol but they're also high in lots of beneficial substances too! The egg yolk is a treasure trove of nutrients for the eye, like lutein, cysteine and lecithin which can help prevent cataracts.
Wine
A good servant, but a bad master. While drinking too much can leave you seeing double, a moderate amount is thought to improve circulation of blood and therefore nutrients to ocular tissues. Grapes (and blueberries) also contain anthocyanins, which help prevent diminishing vision in the dark.
Seafood
Fish like cod and mackerel that live in cold waters contain particularly high amounts of DHA fatty acids, which are used to help build cell membranes. Eating seafood can help reduce the symptoms of dry eye syndrome.
Turkey and lentils
Foods like turkey, lentils and beans are high in zinc, which improves an enzyme function that's important for healthy eyes. Turkey also includes vitamin B3, which helps protect eyes from cataracts too.
Hopefully, these suggestions will have inspired you to cook some eye-friendly food. Maybe you've got a recipe you'd like to share or some other culinary tips? Let us know!
Best selling products
People also read…