Contact lenses and allergies? Find relief with Refresh!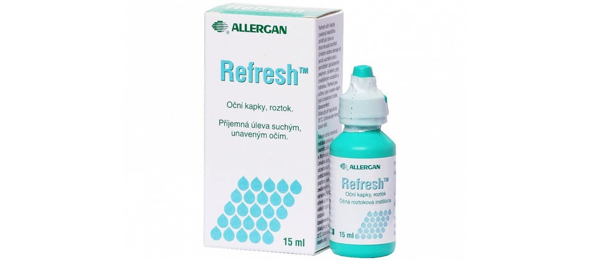 26. 5. 2016
Advice
Runny nose, swollen eyes, twanging, and you are in a disheartening state. The days of hay fever sufferers are alike the peas in a pod. Armed with paper handkerchiefs and antihistamines you are waiting for the day "when everything around stopped blooming". But, apart from waiting, allergy sufferers have to work, they want to have fun, they want to play sports.
Many contact lens wearers do have acute symptoms, which makes wearing lenses quite difficult. What about you?
If you are amongst those lens wearers, we have prepared a little blog entry with a few tips.
Today, we have tips for eye drops, which help relieve allergy problems. And the stars of today are. . .
. . . Refresh eye drops
When sort our eye drops on Lentiamo.co.uk ** by popularity, these are the first.** An it is not by chance – they just have become synonymous with the term "artificial tears", they just help the eye to better tolerate contact lenses. And they effectively help defend against symptoms of irritation from dust, smog and pollen spring grasses and trees, the most common triggers of allergic conditions from late March to early summer.
It was not our decision that Refresh are the basic equipment for allergic contact lens wearers. They fit inside a purse, in your trousers' pockets or your coat and you may apply these drops anytime, anywhere, directly onto the lens. Relief will come instantly.
The pack is a 15 ml size, and the shelf time after opening is of 60 days – thus sufficient to use in April and May, these months for an allergic mean hell. How much is it? Do not make a hole in the family budget. After all, see for yourself – Refresh eye drops in our e-shop.
Best selling products
People also read…