Contact lenses: Are they for me?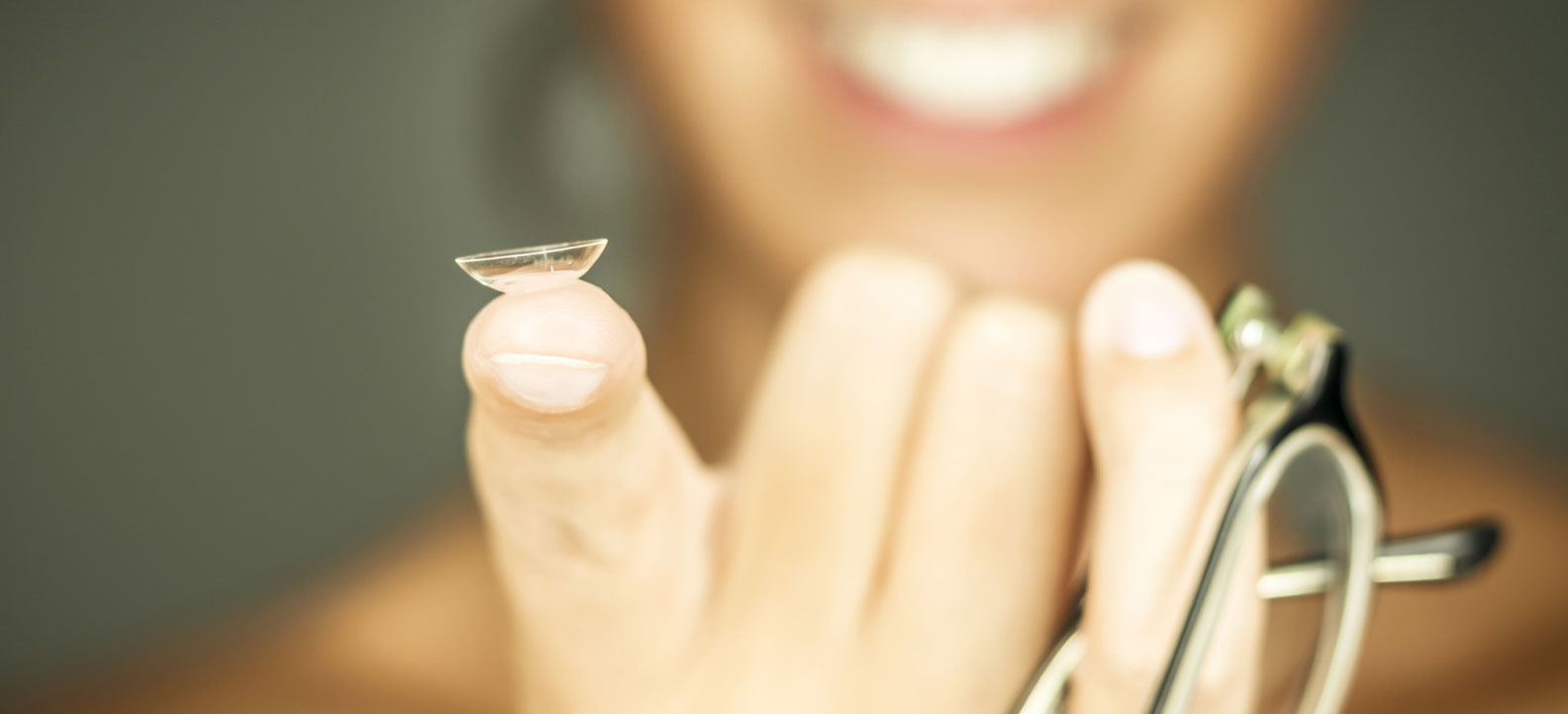 4. 4. 2017
Advice
,
We read for you
Like everything, different myths circulate among people when it comes to contacts, guaranteed information like "people wearing them have been conned". We hope that after reading this you give them a chance and experience the convenience of wearing contact lenses with your own eyes!
Let's look at the most common objections and concerns:
Who can wear contact lenses?
Age is never a contraindication to wearing contact lenses. Of pivotal importance is the user's ability to take care of the lenses.
Did you know that contact lenses can be a good solution to eye disorders for infants?
All in all, in principle, there is no age limit for wearing contacts. They are very suitable for correcting many ocular deficiencies in more than 90% of people!
Lenses are only suitable for people needing correction of a few dioptres, or other eye conditions…
Contact lenses are produced in many versions, to suit the widest possible range of people. It is therefore beneficial to wear them to correct most standard eye defects – myopia, hyperopia, presbyopia and astigmatism.
What is your contact lens prescription? –12 or maybe +6? Perhaps more? Contact lenses are manufactured in a very wide range! Even people with astigmatism and presbyopia – can enjoy the benefits of contacts.
What about the wearing conditions
Do you need to be on-call more than 12 hours a day?
Do you spend most of the day in an air-conditioned environment?
Do you work in a smoke-filled room?
Do you work at a computer?
Are you accustomed to taking a nap during the day?
Do you go to the pool?
You can not think about removing your lenses every night?
… Are there any more objections you can think of?
For all the above situations, not only do lenses not impair matters but are even very suitable!
---
On top of that, lenses offer several bonuses compared to spectacles – there is no danger of image distortion, misty lenses, you'll use your entire field of vision (including peripheral vision) and you can enjoy sport activities to the full.
Widen the possibilities of your image! Women can put on more defined make-up. Lenses can become a fashion accessory of your choosing! … And we did not even touch on the themes of colored contact lenses…
Of course, exceptions prove the rule. Even for you, it might happen that – even after honest cooperation with experts to find your right lenses – you go back to wearing spectacles.
But you'll have a clear conscience that you've tried lenses. What's more, such a preventive visit to the eye doctor will benefit everyone, don't you think?
Still not convinced? We created the most comprehensive contact lens guide – whether you are a beginner or advanced contact lens user.
Best selling products
People also read…