3 Awesome Looks for this Halloween (2017 Updated)

5. 10. 2017
2 comment(s)
Social Network
,
Behind the scenes
,
Advice
,
Advice & Tips
,
Contact Lenses
Photo @araguaia
Have you been thinking about what costume you will wear for this year's Hallowe­en party?
Even though you have until 31 October, there's nothing wrong with looking for inspiration already because considering every detail is not easy.
When it comes to costumes, the trick is not only having a brilliant idea, but also in the above-mentioned details; Such as crazy contact lenses that will elevate your look to perfection.
Corpse Bride
The Corpse Bride is nothing new at a Halloween party, quite the contrary – it's been one of the most popular costumes of the past few years.
This year you can improve it with an effective detail – that is the full-coloured eyes. These cover the whole visible part of the eye including the white part, which will ensure that you will be hard to miss at a party.
Try 28 motifs of ColourVue Sclera Full Eye Lens 22 mm.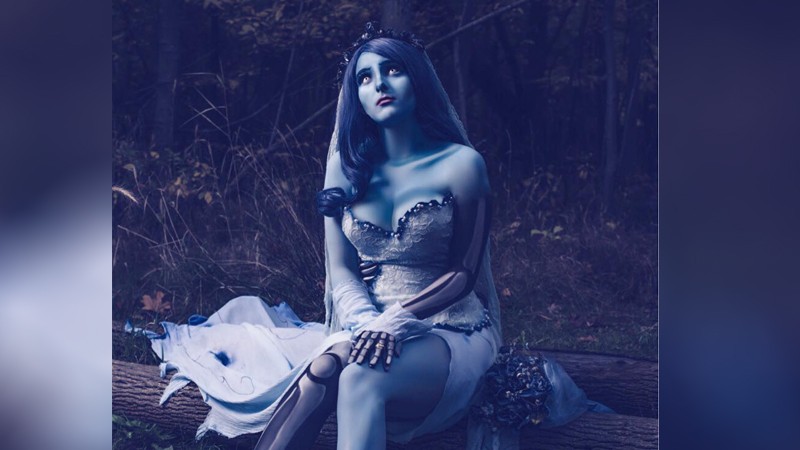 Photo @princessmorganb & shot by @blind7photograp­hy
Stephen King's "IT"
After the recent premiere of Stephen King's "IT", it is expected that clown masks will become one of the biggest hits of the season.
They have one big advantage – you don't have to check your make-up regularly during the evening because the more smudged it gets, the scarier you'll look :)
But don't forget to complement your clown image with an intense look by getting yourself some distinctive contact lenses.
The red, black and white make-up will go nicely with the vibrant blue shade of FUN coloured contact lenses.
These lenses will last for a whole year for just 13.99 GBP.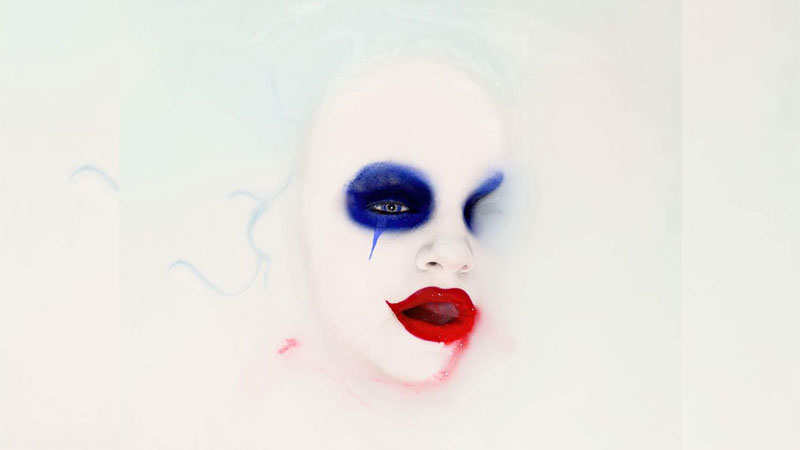 Photo Lacey Noel
The Traditional Mexican: Día de Muertos
Who knows, maybe it's because of the opening scene in the Bond movie Spectre, but masks inspired by the traditional Mexican Día de Muertos celebrations have become very popular around the world in the recent years.
The crucial part of such a costume is an intricate make-up that is supposed to create an illusion of a sugar skull with the help of shading and black outlines.
The deadly look will be livened up by the yellow Cateye Crazy Lens by ColourVUE for just 16.40 GBP.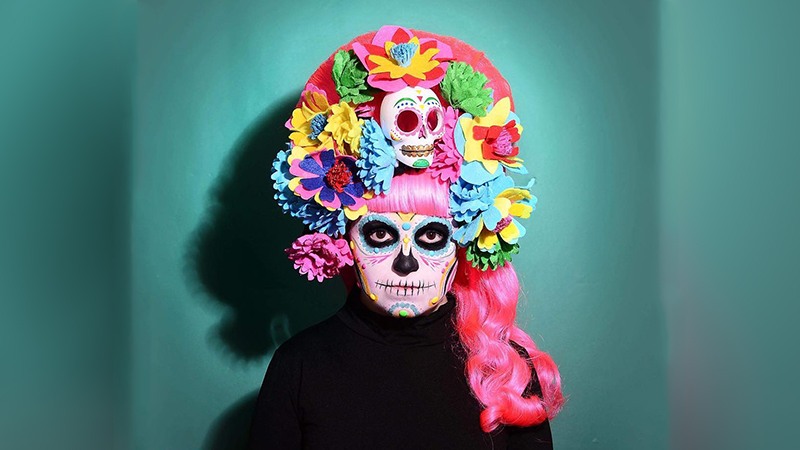 Photo Lacey Noel
Coloured and crazy contact lenses are available in both prescription and non-prescription versions.
Because of how much they cover the eye, it is not recommended to wear them while driving and they are not designed for all-day wear. That's why you put them on before a party and then them out again afterwards :)
Comments
Hi there, I'm after the clown lenses (pennywise) however I noticed that the prescription is sat at 0 and there isn't any option to put my prescription in, Will these be available as these will go perfect for my cosplay and I know I can trust your lenses. Many thanks.

Reply

Hello Sarah,

Well, these lenses are to be used for "cosmetic reasons" only, that's why they don't have any option for dioptres. Considering that they should be worn only for a few hours at the time, most people manage, even if they have to wear glasses, for example, on the way to a party… I know this is not the answer you might have expected, but unfortunately it's all I can tell you, at the moment. If you have any more queries do not hesitate to contact me at info@lentiamo.co.uk

Best regards, Fabrizio

Reply
Best selling products